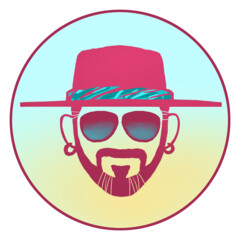 Daniel Landerman
Creative Director in Entertainment Advertising. I <3 coffee.
Los Angeles, United States
About
Creative Director in Entertainment Advertising. I've also done some concept design for film, TV and games along the way with some comic pages here and there. Mostly I design movie/TV posters though. Joker, Justice League, Avengers: Endgame, Jurassic World, Simpsons, Mad Max, Vikings, Borderlands, Game of Thrones etc. etc. So many on the list.
Skills
Concept Design
Digital Painting
Illustration
Storyboarding
Painting
Character Design
Drawing
Storytelling
Writing
Software proficiency

Photoshop
SketchBook Pro
Experience
I sketch anything the designers can't build with photo assets and bring in and manage freelance artists and illustrators as needed to create sketch presentations for clients like Marvel, Disney, HBO, Netflix, Warner Bros., Universal, Paramount, FX and many more.